Join our 7-hour traditional boat tour & live the best experience with a group of travellers.
SEMI PRIVATE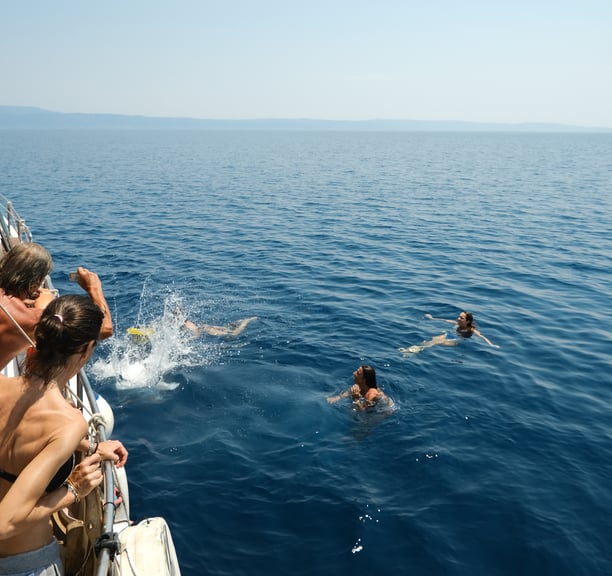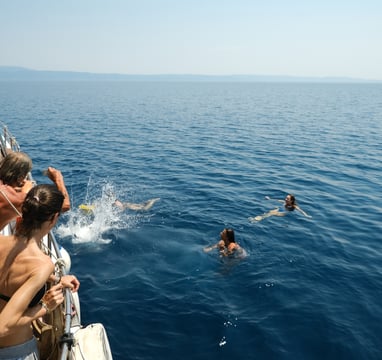 Enjoy the sea , the crystal clear waters . We will sail to the open sea in order to admire the view and to get a fresh breeze. It will give us both thrills .Enjoy your day sailing to Skopelos (Mama mia beach, etc) or/and around the island of Skiathos (Lalaria, depends on the weather), Tsougrias, Arkos, etc. and discover some of the most stunning beaches. In this daily cruise you will swim in crystal waters and you can snorkeling . Top catering services are available to savour the local cuisine.You want to find as many adventures as you can. The cruise will offer a lot of exciting opportunities for your adventurous heart.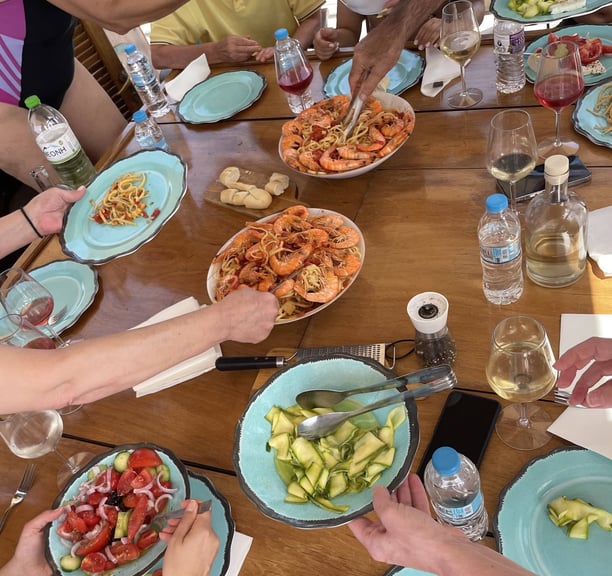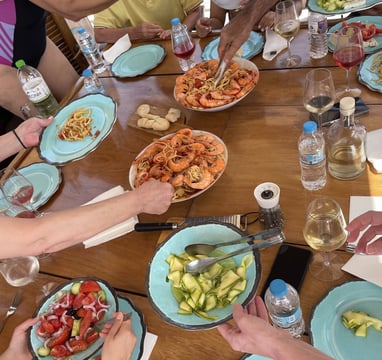 Discover the most beautiful isolated beaches via our sailing daily trip. Enjoy a leisurely swim in crystal waters and experience absolute privacy. Explore marine life in the beautiful sea sides of Skopelos and Skiathos.
The boat has double sun beds, areas with plenty of shade and all the necessary facilities (wc, disabled access, etc)
Taste delicious dishes and fresh salads prepared on board with complimentary wine, tsipouro and soft drinks to our spacious dinning area to our deck.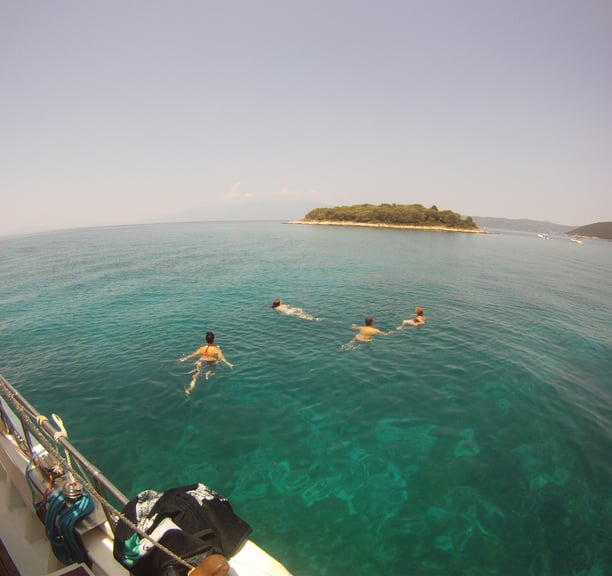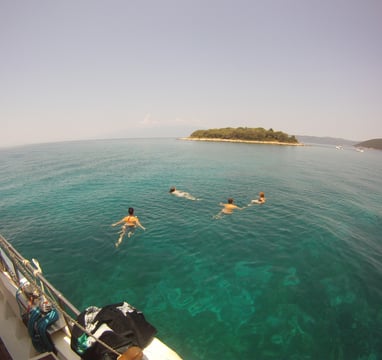 All Drinks and beverages,
snack (fruits, vegetables, cheese, pita, tsatsiki, traditional mezes etc.),
lunch on board
Yogurt and fruits or traditional sweets.
(please, inform us if you have any allergy so they can adapt the menu).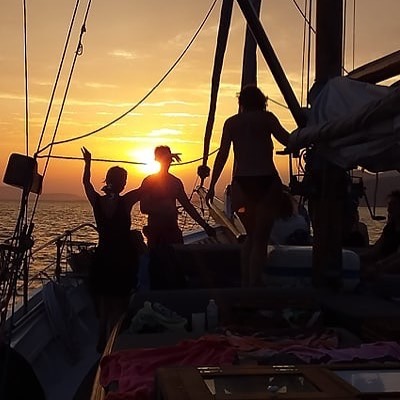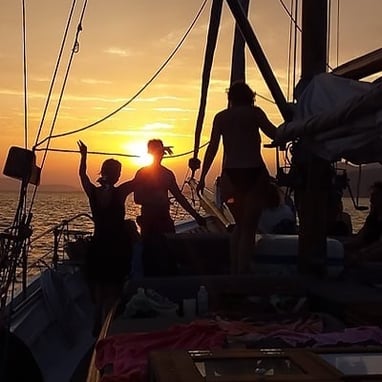 In case of bad weather, the company keeps the right to change the scheduled route or even cancel the cruise, for your own safety. In case of cancellation, the total amount will be refunded. Note that we will keep you informed in any case.
Discover the best beaches the area has to offer! Enjoy the whole day by the sea, chase the Greek sun and experience the privacy of a traditional schooner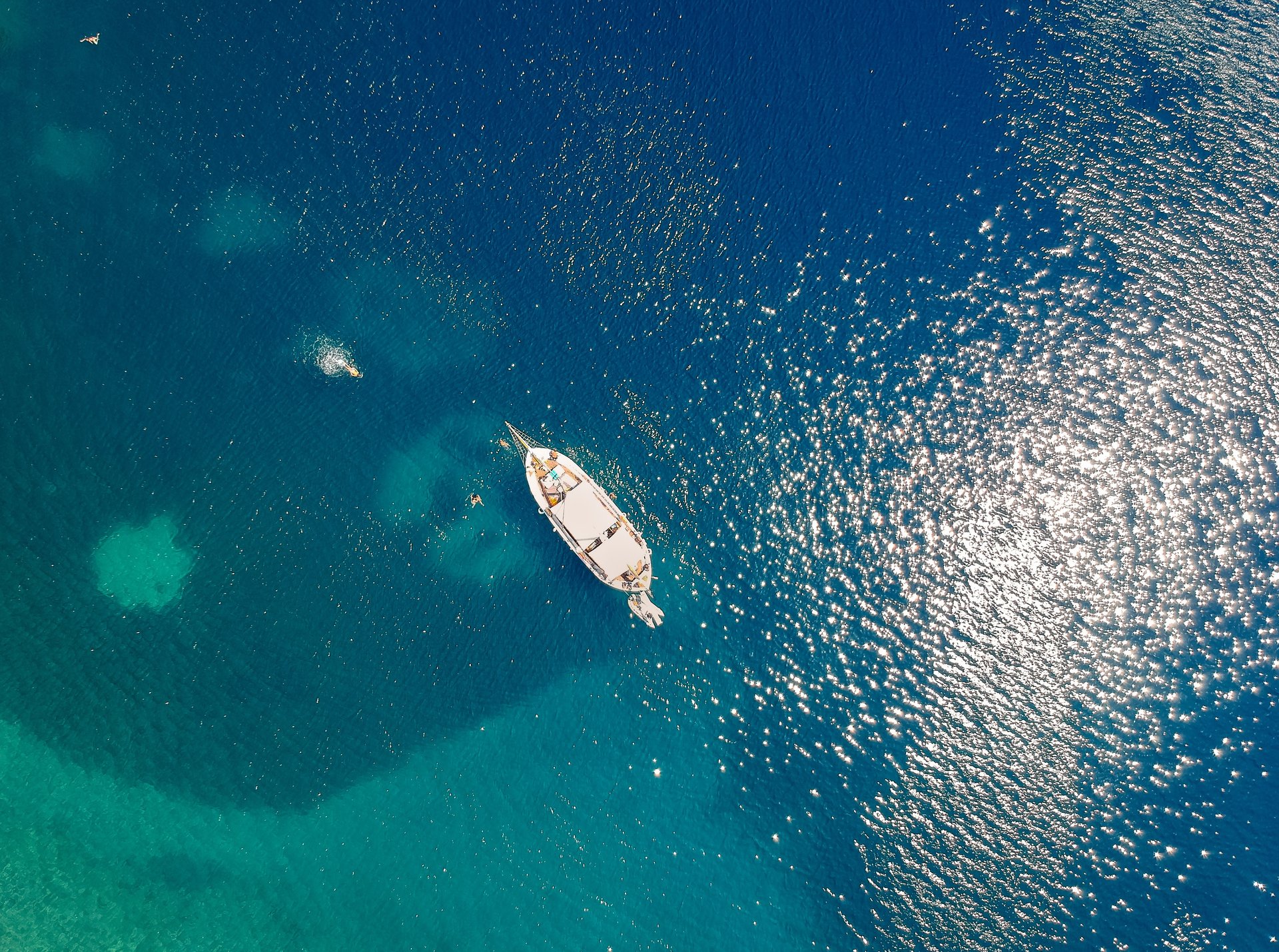 Looking for something a bit more out there? We are here to help you plan your special experience and find the best solutions on how to make your wishes come true. Contact us to make your dream vacation come true.